Our Dough
Save Time and Maintain Quality
Our products do not require mixers, reduce waste, ensure product consistency, and save time in the kitchen.
Our made-in-Oklahoma products also have multiple flavor lines and options for customization.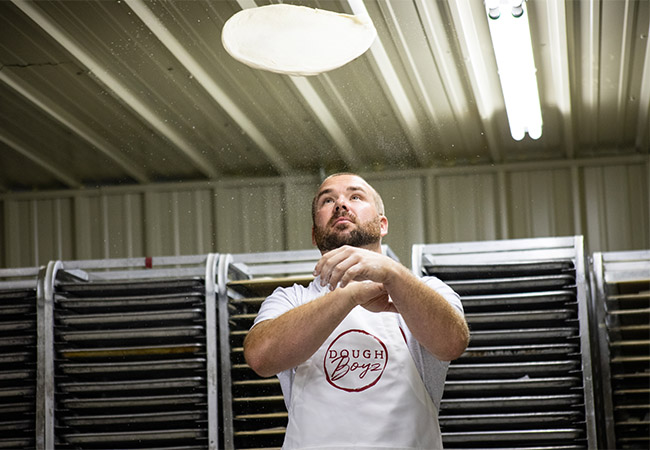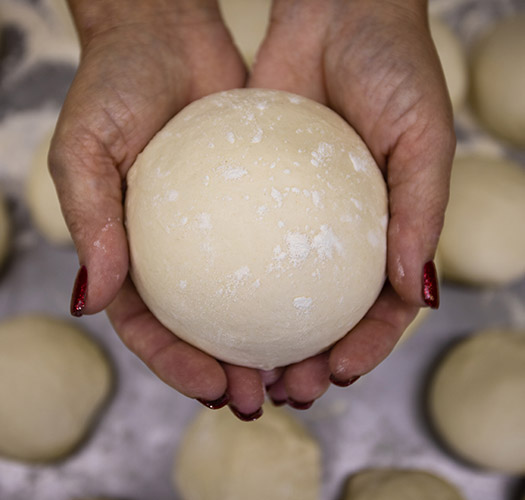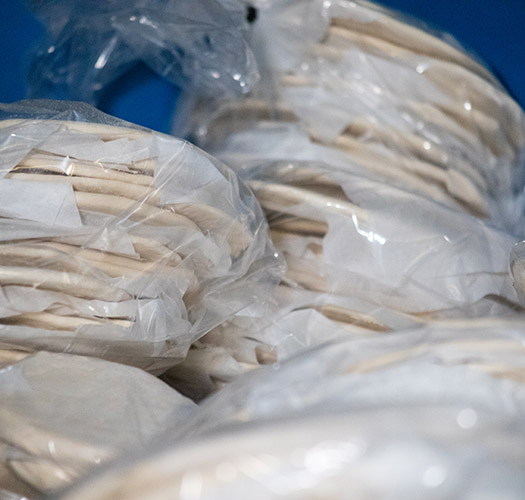 Gourmet Dough Balls
We offer this product in 5oz-32oz.
More of an Artisan Type flavor with a softer, less chewy texture. Designed for hand stretching, but works well in a dough sheeter. Has a GREAT Cornicione or "pop!" Works well in any type of oven. This Dough Ball is used to make GOURMET Pizzas, as well as Focaccia Bread, Brazilian Flat Bread, Indian Tacos, and Calzones!
Neapolitan Dough Balls
We offer this product in 8oz-16oz.
This product is enhanced with toasted wheat germ, which gives your crust an abundance of flavor! Neapolitan Dough Balls are made from imported Italian flour (00) and work great with a high-heat oven of 600° F and up! Has a crispy bottom, with a light chewy crust! Also has GREAT Cornicione or "pop."
Sheeted Un-Proofed Dough
Great for C-Stores, Travel Plazas, and small volume customers. This dough is designed for a conveyor oven and cooked in a pizza pan.
"Been working with this company for 20 years. Great pizza, great support."
"Dough Boyz is an exceptional company that makes an amazingly fresh tasting product using nothing but the best ingredients, our customers simply love their product!"
Joe Snell, Owner of Heartland Foods
"We now have a thriving pizza place and our customers absolutely love the Pizza and Calzones. Thank you guys for bringing your pizza to our business it's amazing."
"Excellent Pizza FOR SURE!!"
"Being in the pizza industry for over 20 years, I've tried a lot of pre-made crust and dough balls. This dough is a homerun! It gives you the bake of a 'made from scratch' product while delivering the advantages of time savings."
Eric Burns, VP of Sales for Perfect Crust Pizza Liners